MEDIA MASTERS ACADEMY
This 5 week LIVE online course is the ultimate, step-by-step guide to building your profile as an industry expert, successfully pitching the media and gaining FREE and consistent PR for your business or brand.
JOIN THE WAITLIST NOW
Is this you?
You know you have a great a business that's worth media coverage but you don't know where to start

You've put Media and PR in to the "too hard" basket because you're overwhelmed by the thought of it

You struggle with self-promotion and you're not sure how to pitch to the media

You see your competitors getting great (FREE) media and PR and you want IN!

You're just throwing money behind Meta Ads because you're unsure how else to promote your business


You know you need to leverage Media and PR in your business when:
you have a great business but no one knows about it
you see your competitors getting the media coverage you know you deserve.
you're an expert in your industry and you have valuable knowledge to share.
You know you desperately need to get your head around your Marketing Plan for 2023, and you know that Media and PR SHOULD be an important part of that. After all...it's FREE!
Too many small business owners ignore Media/PR because it feels overwhelming to get started, too hard to get traction and like yet another "job" to do in the day-to-day operations of your business.
But with Meta algorithms constantly changing, digital ads getting more and more expensive with less certainty of positive results and with that digital ads space getting noisier and more crowded by the minute, there's never been a better time to tap into FREE Media and PR and to build an organic reputation as the "go to" expert in your field.
The problem is, we're in small business right? Hiring a PR company feels a bit over the top, it's expensive and there's no guarantee they can get you results anyway. You don't feel like you're ready for a PR company and you definitely don't have that kind of PR budget when you're just getting started.
That's why I created The Media Masters Academy. So you can become your own publicist, for a fraction of the cost of a PR company AND in less than 2 hours a week.
Over 5 weeks, I'll help take you behind the scenes of how the media works, what makes your business newsworthy and how easy it is to follow my Perfect Pitch Formula to get you featured for FREE every time you pitch. I'll help you get some quick media wins on the board and then I'll teach you how to leverage those wins to build a long term, high profile PR strategy to build your reputation as the best known expert in your field.
PLUS we have the most insane BONUS Module at the end which gives you unprecedented access to 10,000 of Australia and New Zealand's best press contacts, writers, producers and journalists. There is no other Media/PR course in the world that offers that, and that alone is worth it's weight in gold!
I can't wait to show you how easy it really is...the only thing you'll regret is that you didn't do the course sooner!
Liz x
Imagine how it would feel to...
Get your business consistently featured in the Media for FREE
Get organic exposure for your business to hundreds of thousands (possibly even millions) of new customers
Grow your business into a household name...for FREE!
Wish you had a Media & PR Expert with a background in small business, who doesn't cost a fortune, who can help you get featured in hundreds of Media outlets in Australia and around the world?
Let me be that person for you.
INTRODUCING THE
MEDIA MASTERS ACADEMY

A 5-week course designed to take your business from best kept secret to household name. You'll learn how to craft a incredible brand story, discover what the media wants and how to deliver that in a simple, easy-to-follow pitch formula you can use over and over again to get featured for free, through to building your long term reputation as an industry expert and how to build a brand with such a high profile that the media will be knocking down your door to consistently feature you as the best known expert in your field.
I'll break it down and show you just how easy leveraging the media is to build your business.

Meet Former Journo, Course Creator and your Media Master, Liz Nable

How Does Media Coverage Grow Your Business?

What's Your Goal & Where is Your Audience?

It's Not About You, it's About Your Community and Your Customers

Credibility in a Crowded Market

Being in the Media in 2022/23

LIVE Q & A with Liz
What is a Brand Story and why is it the most valuable marketing asset in your business?

How to leverage your brand story in the media

What makes a great brand story?

Building a Brand Story Formula

Great Brand Story Examples

Learn the Brand Story Basics

Build your Brand Story with Liz (LIVE Q & A)
Become Your Own Publicist with the Perfect Press Pitch

Prepare to Pitch

Find the Story

Learn the Pitch Like a Pro Formula

Includes Press Pitch Templates for TV, Print, Radio & Podcasts

Live Q & A with Liz
Create the Ultimate Press/Media Kit

Leverage your Social Media

Collaborating for Media Exposure

Build your SEO with Google My Business

Hotseats + Live Q & A with Liz
Get instant access to 10,000 Premium Media Contacts across Australia and New Zealand

Your Influencer Dashboard and how to use it.

The Benefits of PR Newswire

Send a press release to thousands of news outlets in an instant, get found in Google News & reach Social Media

How To Make The Most of your Media Database with minimal time and effort.
Media Masters Academy Results

100K+

worth of media exposure
"Liz is, quite simply, a powerhouse. She's a determined force of energy who has ridden the rollercoaster of bringing Xtend Barre to Australia where she has never been scared to roll up her sleeves and learn every part of the business. Liz conducted a workshop on PR and Marketing for my business clients and the feedback was tremendous with her mix of theory, life stories and practical takeaways. If you want to learn from someone who has been in the trenches of franchising and made a success of it, I highly recommend Liz."
Mel Browne
Finance Expert | Serial Entrepreneur | Author | Speaker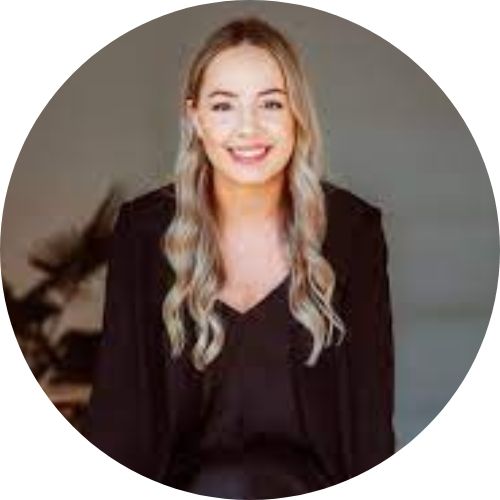 "What a fab workshop! Liz was generous with her time and knowledge. It was a great mix of theory and practical. I feel much more confident to pitch to media and have the tools and insight to do so. Definitely worth the investment."
Jodie - JEM Events

"I just loved the way you deep-dived into our unique story and how to create specific pitches that the  media WANT TO FEATURE! Thanks so much Liz, you're so much more than a PR guru, you're an absolute PR life-saver!"
Dimitry - A Lasting Tale

"Do not hesitate to do Liz Nable's course. It is definitely an investment. Liz's knowledge and her no fluff content in her course was perfect for me. To have access to Executive Producers? That's crazy - Don't think twice, invest in your business."
Sharna - EDGE Workshops

"Media Masters was better than engaging a public relations consultant in terms of cost effectiveness and empowerment. Liz is a consummate and experienced media professional and was unfailingly generous in sharing her industry insights and expertise."
Anne - Snowy Valley Resilience Hub